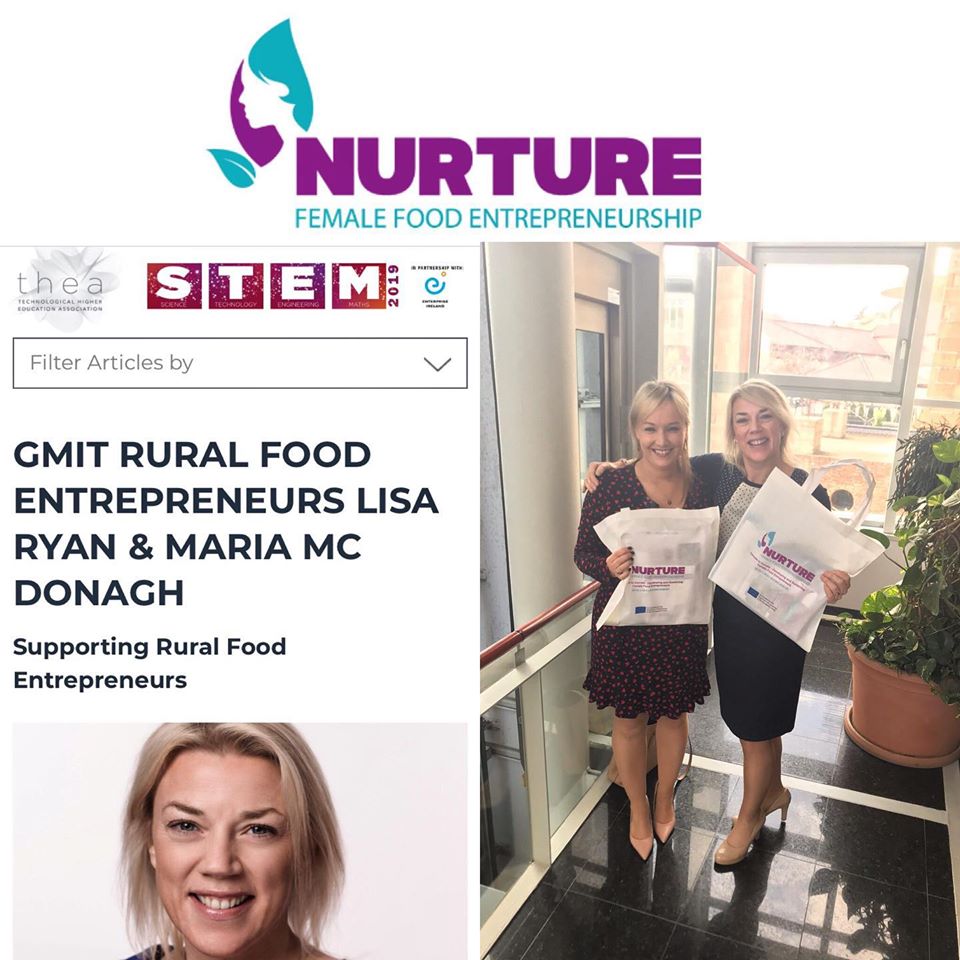 LISA RYAN & MARIA MCDONAGH – Supporting Rural Food Entrepreneurs
GMIT has become a key driver in conducting research and producing resources aimed at boosting innovation and entrepreneurship across Europe's rural communities. Dr Lisa Ryan and Maria McDonagh of the GMIT Department of Natural Sciences have secured funding to lead two collaborative research projects aimed at developing European rural economies.
In the first of these project's "Creating Entrepreneurs in Food" worked with partners in the UK, Belgium and Poland to identify innovative methods to overcome the challenges faced by small food producers when starting and growing their business. The project produced an innovative and flexible training course for food producers providing entrepreneurs with the skillsets required to empower them to gain control of their business, promote innovation, create employment and move up the value chain.
The second project "Educate to Innovate: Developing and Sustaining Female Food Entrepreneurs" saw GMIT collaborate with partners in Lithuania, Italy, Romania and Poland. The main aim of the "Educate to Innovate" project is to develop and support the growth of Female Food Entrepreneurs by equipping Vocational Education and Training (VET) educators with innovative training resources. These resources will provide VET trainers with the knowledge and materials required to develop female-focused entrepreneurial training influenced and delivered by food entrepreneurs.
"It is a privilege for Ireland and in particular GMIT to have the opportunity to actively contribute to the development of Europe's rural economies and to Europe2020' growth strategy", Dr Ryan explains. "Both projects will provide food entrepreneurs with the skills, knowledge and resources to help grow and sustain their food business. They also provide them with access to best practise across Europe and potential collaborative opportunities".
Dr Ryan adds "Supporting Entrepreneurship is a priority area of research for GMIT and the projects to date have enabled us to established high calibre partner consortiums across Europe. This has allowed us access to the greater European target group (potential/existing entrepreneurs) enabling an in depth evaluation of the current situation and knowledge transfer on an international level".
https://www.gmit.ie/natural-sciences/department-natural-sciences